Public Worship Gatherings Suspended
Following advice from the government, archbishops and diocese, we are suspending all of our midweek groups (including youth & children's groups) as well as Sunday services until further notice. We will endeavour to conduct these virtually where possible and will update on how we plan to do this as soon as possible.  
A letter from the Rector - 17/03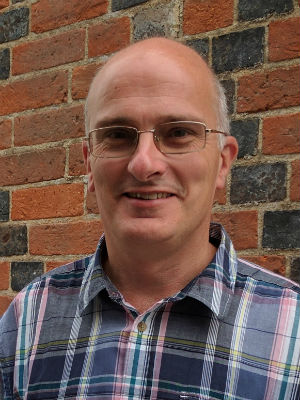 Dear Church family
I am sorry to have to write to you again so soon.  As I mentioned in my email on Friday, the situation is changing rapidly – almost hour-by-hour – and no-one is unaffected.
Nevertheless, it is with a heavy heart that I have to let you know that the Church of England has today suspended all public worship.  This means that all Sunday gatherings will cease for the time being.  Sadly, it also means that we must also suspend all our other regular activities: Crofters, Thursday Fellowship, Shine, The Grid and so on.
But this does not mean that the church stops being the church!  We are urgently looking for different ways in which we can continue to be a church family that loves and cares for each other and the wider community.  
There are four particular things on our minds:
Sunday Worship: We are looking at how we might be able to gather virtually, probably by live streaming.  (If you don't know what this means, don't worry: we'll explain later!)
Community Outreach: Many of our neighbours will be feeling lonely, isolated or even imprisoned.  If you are aware of a need you can't help with, please let me know.  If you could offer help but need support of some sort (for example: you can go shopping for people but need petrol money), please let me know.
Prayer: We can all pray all the time whether we're together or alone.  St Thomas's is remaining open during daylight hours for private prayer.  Also, as you know, we've recently launched Friday 45 – three-quarters of an hour of prayer on Friday evenings.  We're looking at how we can do this online which of course makes it easier for people who find it difficult to get out in the evening or who are not quite sure what they would be going to!
Support for each other:  Some of us will really struggle with isolation, so it would be wonderful if we can find ways of connecting and encouraging each other whilst we are physically separated.  The natural opportunity to catch up on a Sunday is no longer there, so could you commit to one or all of the following?

Call one member of the church family each day
Text one member of the church family each day – even one you don't know personally yet…
Write a postcard or note to someone once a week
Offer to do someone's shopping
These are just some ideas; if you have other suggestions, please share them.  Please also keep an eye on our website where you'll find the latest developments.
Good communication is so important at a time like this and we want to make it as easy as possible for people to find the information and support they need.  Do you have a spare computer that you could lend or give to someone who is not yet online?  Do you have the time and skills to set someone up so that they can easily have access to whatever we are able to live stream?  If we can produce a friendly card offering help to the house-bound, would you be willing to put them through doors?
Finally, let me remind you of what we learned in last week's sermon on Luke 22:7-38.  Jesus pointed out to his apostles how the world outside the church thinks and reacts in certain situations.  Then he said, "But not so with you."  Like me, you have probably seen lots of different reactions to coronavirus.  When we're tempted to go with the flow by stockpiling pasta or whatever, Jesus says "But not so with you."  We are to be different in our response.   Not different because we're better, or immune, or superhuman; but different because we live in relationship with the only one who has not been taken by surprise by Covid-19: the true and living God.  The God who came and bought us with his own blood so that we need not fear death because he has defeated it.  Let us pray that our difference may be so visible that we may have the opportunity to introduce people around us to Jesus.
Tim and Jamie join me in assuring you of our prayers.
John
Dear Church family

I am writing about what Covid-19 (Coronavirus) means for us as a church.  Before all else, it means we should pray for our nation and world, encourage one another in our confidence in the Lord, rejoice in the certain hope we have of a world free from all disease and suffering, and seek wisely to make the most of any opportunity to share our confidence and hope with others.

But given all that, some of us will be worrying because of having underlying health issues ourselves, having loved ones who are considered vulnerable, being pregnant or whatever.  This is also therefore a time to care for those in and outside the church who are anxious, and we shall need to be finding practical ways to care for those who have to self-isolate and who may be poorly.

For now, we do need to think about some sensible steps for when we gather on Sundays.  (Other groups and gatherings will be channels for relevant information.)  Whatever one's personal view on the seriousness of the virus, love means we want to act for any who are concerned about meeting together for worship.  Therefore, following the Church of England's advice:
If you have a new, sustained dry cough or high temperature please self-isolate as the Government has advised.  Don't hesitate to ask for help with shopping and so on.
Please wash your hands in the toilets (not kitchens) on arriving at church (and perhaps on leaving) and try not to touch your face in the meantime.  Soap and warm water is thought to be more effective than gel.
Please refrain from shaking hands, hugging and kissing others.  This means they are not put in the position of feeling they must reciprocate when they would rather not.
We shall not be handing out books.  Instead, the hymns, songs, Bible readings and words for the service will either be printed on a service sheet or projected.  By all means bring your own Bible if you prefer.
If you are bringing children, please keep an eye on them, encourage them to wash hands and be aware of their contact with others at church.
Please carry tissues so that, If you cough or sneeze, you can catch it – bin it – kill it.
At communion, we shall not be sharing the cup.  Instead, communion will be shared just with bread; I shall of course have washed my hands and used an antiseptic rub before distributing the bread.  When giving a blessing, I shall avoid making contact.
Our current plan for refreshments is not to serve them at all; other possibilities are being considered.
We are considering live-streaming the service for any who have access to the internet and feel too concerned to come or who have to self-isolate; please let me know if this would be of interest.  In any case, the sermons will be recorded as usual and can be accessed on the website: www.winkleburyandworting.org.uk/sermons
Cash is possibly the dirtiest thing that we carry with us!  Thankfully, nearly everyone does their regular giving by Direct Debit now which eliminates cash altogether and has numerous other advantages.  If you are still giving by cash, now would be a great time to make the switch as a kindness to those who do our counting and banking.  Giving packs are available at the back of church; please speak to me, Evelyn in the office, one of the churchwardens, Paul Carson (our Treasurer) or Lois Blissett (our Gift Aid Secretary) if you have any questions.
We are, as always, hugely grateful to Jess (CGS) and Jeanne (St Thomas's) for their hard work in keeping our buildings clean.  Two requests: firstly, please do what you can to lighten their load by clearing up any spills when they happen, replacing empty toilet rolls and so on.  Secondly, like everyone else we are finding it hard to obtain suitable cleaning supplies; if you have any you can spare, particularly anti-bacterial spray, please consider donating them to the church.
Our Buildings Committee has primary responsibility for Health & Safety.  Please feel free to contact one of them if you have any concerns or questions: it consists of Dave Crick, Jeanne Hiscock, Ben Inman, Martin Potts and me, and you can find their contact details on ChurchSuite.
The Lord doesn't promise us freedom from sickness in this life, but he does have particular compassion on his people when they are in distress, and as the one with power over all things he promises to hear our prayers, to work even the bad things for our good, and to keep us eternally safe so that ultimately not even a hair on our head will perish if we stand firm in faith.  This is the sense of his words through Isaiah to Israel, when for a time they were going to be oppressed by the Babylonians. I hope they may prove a comfort: But now thus says the LORD, he who created you, O Jacob, he who formed you, O Israel: "Fear not, for I have redeemed you; I have called you by name, you are mine.  When you pass through the waters, I will be with you; and through the rivers, they shall not overwhelm you; when you walk through fire you shall not be burned, and the flame shall not consume you. For I am the LORD your God, the Holy One of Israel, your Saviour."  (Isaiah 43:1–3)

Finally, I would of course be very happy to meet and pray with anyone who may be feeling concerned.  And if you would like to join others in praying for the situation, we shall be praying as usual at Friday 45 this evening (7:00-7:45 at the Good Shepherd) – without refreshments!

Yours in Christ,
John