St Thomas of Canterbury
In Person Only
Church of the Good Shepherd
In Person and on Zoom
Families @ 4 | 3rd Sundays
*Not Running at Present*
St Thomas of Canterbury
In Person Only
We meet to worship God every Sunday across our two buildings at 09:00, 10:30 and 18:00. Whether you're already a Christian or you're just investigating, we hope you'll find these times both welcoming and helpful. If you would like details of service types please scroll down to see our Full Service Details.
I'm new!  What should I expect?
What are the services like?
Our services run for about an hour. They are centred around the reading of the Bible and a talk on the passage. There is also a mixture of modern songs, hymns and prayers. After each of our services there is time to have tea and coffee and to get to know one another.
Which service is right for me?
All of our services have the same bible reading and talk each week but vary slightly in style. If tradition is your thing, you might feel at home at our 9:00am and 6:00pm services.  If you prefer an informal style, you might be more comfortable at the 10:30am service.  
Are facilities available for Children?
Yes! At our 10:30 service there is a fantastic programme for children and young people from age 0 through to 18! Our children's groups are known as The Lighthouse and our youth group: The Grid.  Contact Jamie to find out more.
What should I wear or do?
You will receive a very warm welcome, particularly from the Welcome Team, who will be able to direct you to where you need to go. Please just be yourself and come dressed in your 'normal' clothes. You are free to simply observe or participate as much as feels comfortable for you.
Our Monthly Pattern of Services
Families @ 4
Our Families @ 4 service is for those who like a relaxed atmosphere for the whole family. The service takes place at St Thomas's at 4:00pm on the third Sunday of each month. There's a craft activity, a time of singing and learning together, followed by drinks and cake.
Find our more about our Children and Youth work here.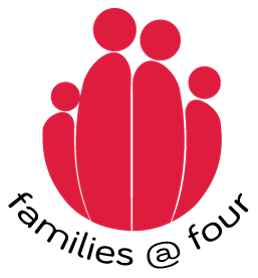 Fifth Sunday in the month
When there are five Sundays in a month (which happens four times each year) we gather as a whole Parish at one service, and also share food and fellowship.