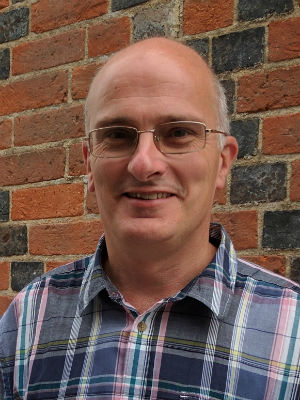 I'm really glad you've found your way to our website, and I hope that I'll have an opportunity to meet you in person.
You'll find a warm welcome at any of our services.  Unusually, we're a single parish (one of the 13,000 or so areas together covering the whole country) with two church buildings. This gives us great flexibility and allows us to offer different styles of worship.  If tradition is your thing, you might feel at home at our 9:00am and 6:00pm services at St Thomas's.  If you prefer an informal style, you might be more comfortable at the Church of the Good Shepherd 10:30am service.  Or if you like a relaxed atmosphere for the whole family, try Families@Four at St Thomas's at 4:00pm on the third Sunday of each month; there's a craft activity, a time of singing and learning together, followed by drinks and cake.
At all our services you will hear the Bible being read and taught because we believe that the Bible is how God makes himself known to us today, and we find it relevant, exciting and challenging.
For many people, Sunday services just aren't possible because of shift work and so on.  Don't worry – there's plenty more going on throughout the week!  Have a look around the website for more information or get in touch with me through the Who's Who page.
Whatever your background, wherever you are in relation to God, we hope to meet you soon as together we serve and follow the Lord Jesus Christ.
John
The Revd John Wigmore
Rector of the Parish of Winklebury and Worting