Come and enjoy a huge bonfire, fireworks and a hotdog or burger and soup – all included in the ticket price! We will be scanning tickets at the gate to ensure we know who is at the event so please have your ticket available either on a phone or printed. 
Parking is at Worting House Serviced Offices (turn left at the top of Church Lane) and we are grateful to Worting House for this and the use of their field.
Food from 18:00 · Firelighting around 18:15 · Fireworks around 18:30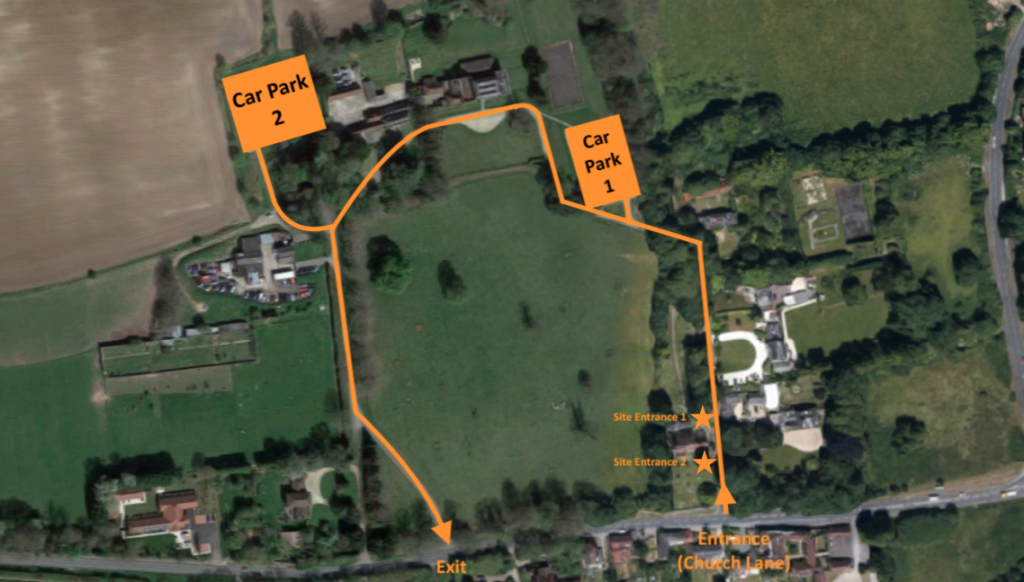 Parking Information
Drop off is at Site Entrance 2.
Please ensure you keep to the orange paths marked on the map. 
Please DO NOT cross any fences, hedges or fields when walking to the site entrance. 
Please note that a one way system will be in effect on Church lane, exiting from Worting House.